Order a coffee!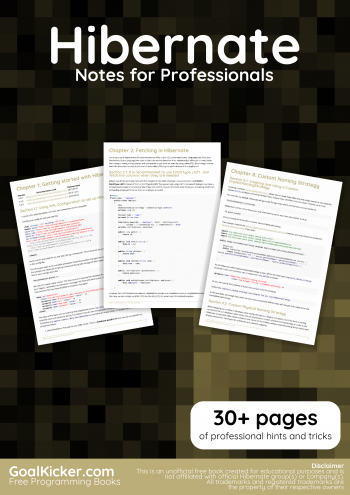 Hibernate Notes for Professionals book
If you found this free Hibernate book useful,
then please share it ❤😊
Chapters
Getting started with Hibernate
Fetching in Hibernate
Hibernate Entity Relationships using Annotations
HQL
Native SQL Queries
Mapping associations
Criterias and Projections
Custom Naming Strategy
Caching
Association Mappings between Entities
Lazy Loading vs Eager Loading
Enable/Disable SQL log
Hibernate and JPA
Performance tuning
Example book pages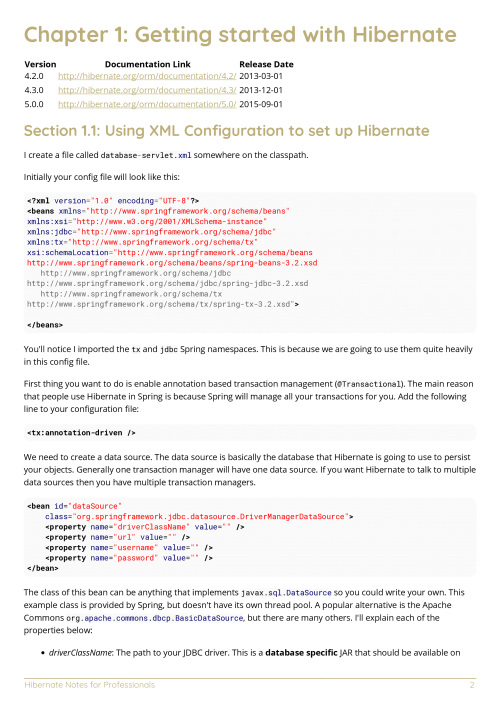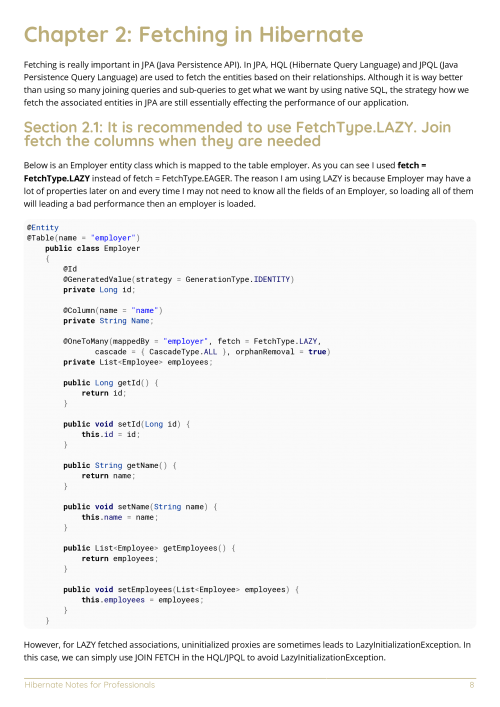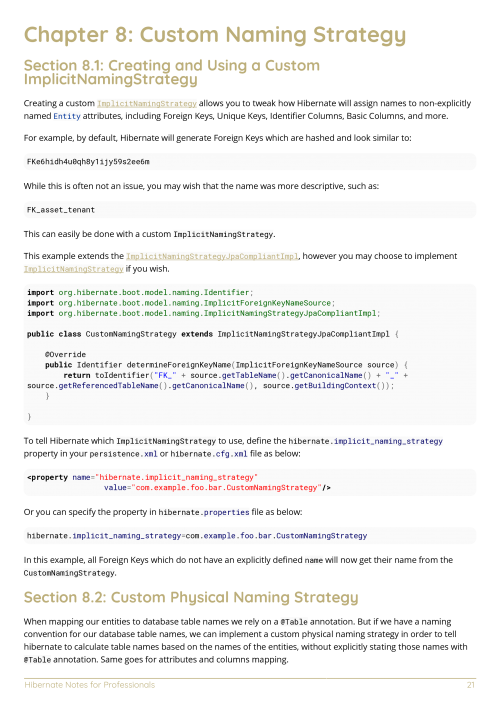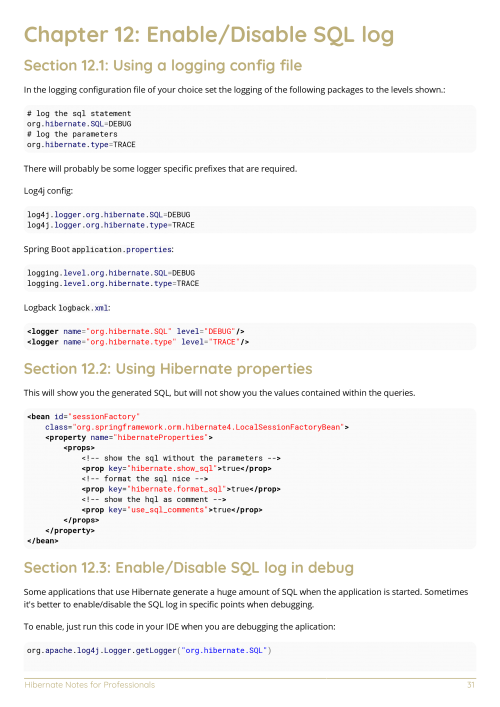 What people are saying about Notes for Professionals books
Binge downloaded plenty from your site - thanx a million!!
Big thank you! Ended up downloading all of them as they touch on various different areas I work in daily. Big thanks for sharing, and even bigger thanks to those who wrote them.
Thanks, worth a read!
Thanks, Great Collection.
Whoah, this is awesome! Thanks!!!!!!
Great resource for a wide array of topics!
The Hibernate Notes for Professionals book is compiled from Stack Overflow Documentation, the content is written by the beautiful people at Stack Overflow. Text content is released under Creative Commons BY-SA. See credits at the end of this book whom contributed to the various chapters. Images may be copyright of their respective owners unless otherwise specified
Book created for educational purposes and is not affiliated with Hibernate group(s), company(s) nor Stack Overflow. All trademarks belong to their respective company owners
39 pages, published on May 2018
To support continued development and improvements to this book, please consider a small bitcoin donation: 1H63m55bw6KDYUaKU1mYLGrzDf4wcrVzhX
Order a coffee!