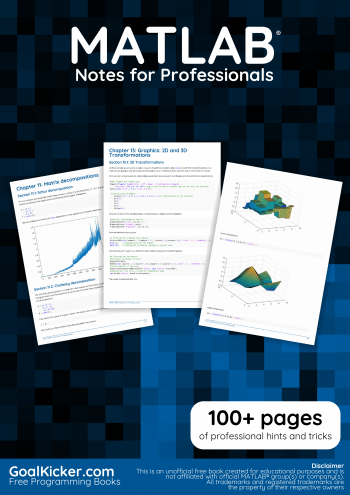 MATLAB® Notes for Professionals book
If you found this free MATLAB® book useful,
then please share it ❤
Chapters
Getting started with MATLAB Language
Initializing Matrices or arrays
Conditions
Functions
Set operations
Documenting functions
Using functions with logical output
For loops
Object-Oriented Programming
Vectorization
Matrix decompositions
Graphics: 2D Line Plots
Graphics: 2D and 3D Transformations
Controlling Subplot coloring in MATLAB
Image processing
Drawing
Financial Applications
Fourier Transforms and Inverse Fourier Transforms
Ordinary Differential Equations (ODE) Solvers
Interpolation with MATLAB
Integration
Reading large files
Usage of `accumarray()` Function
Introduction to MEX API
Debugging
Performance and Benchmarking
Multithreading
Using serial ports
Undocumented Features
MATLAB Best Practices
MATLAB User Interfaces
Useful tricks
Common mistakes and errors
Example book pages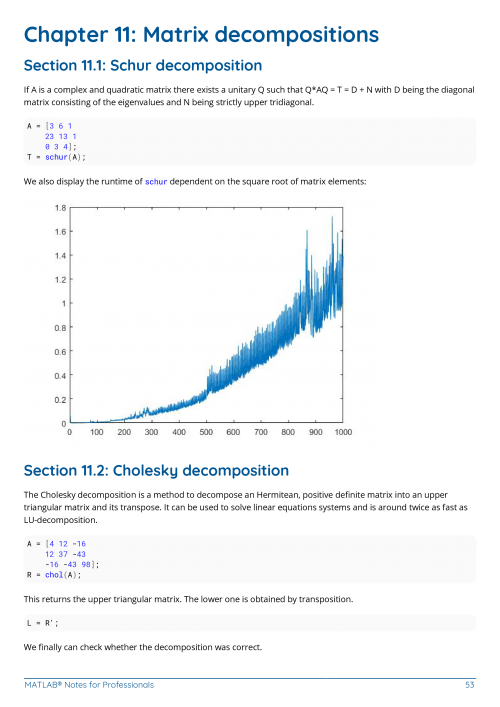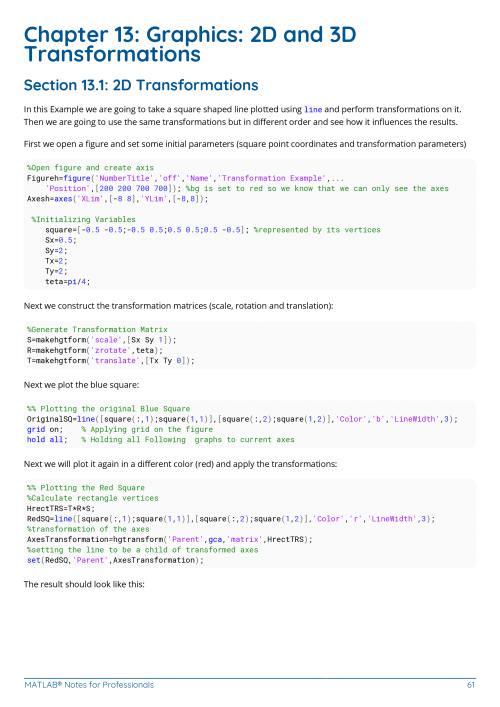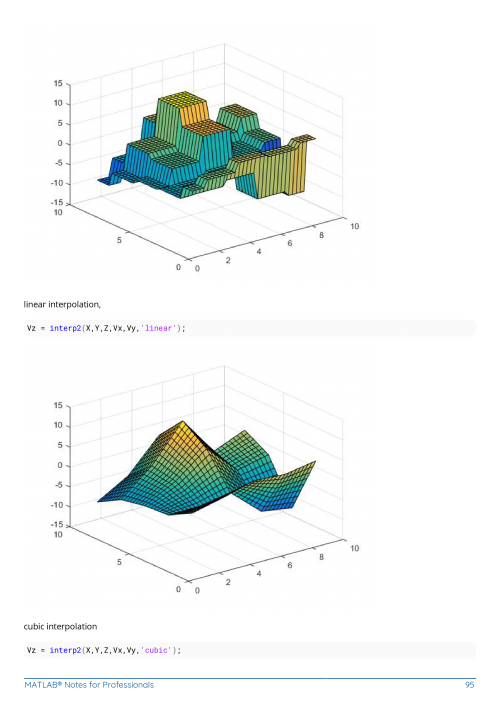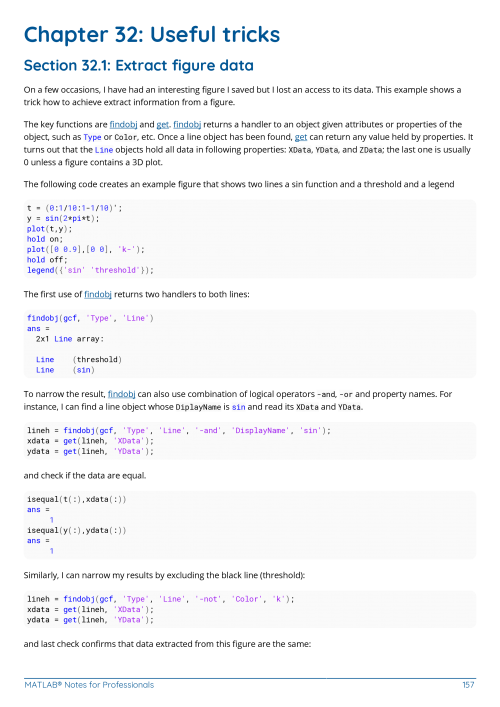 What people are saying about Notes for Professionals books
Super useful for reference, many thanks for whoever did this. Instead of browsing, clicking, digging infinitely, now I have ONE in one place.
Some good books on programming!!
Amazing collection of free programming books.
Great resources, free books with lot of notes about some #programming technologies and languages
Big thank you! Ended up downloading all of them as they touch on various different areas I work in daily. Big thanks for sharing, and even bigger thanks to those who wrote them.
Thank you very much for this! Very useful
The MATLAB® Notes for Professionals book is compiled from Stack Overflow Documentation, the content is written by the beautiful people at Stack Overflow. Text content is released under Creative Commons BY-SA. See credits at the end of this book whom contributed to the various chapters. Images may be copyright of their respective owners unless otherwise specified
Book created for educational purposes and is not affiliated with MATLAB® group(s), company(s) nor Stack Overflow. All trademarks belong to their respective company owners
182 pages, published on May 2018
To support continued development and improvements to this book, please consider a small bitcoin donation: 1H63m55bw6KDYUaKU1mYLGrzDf4wcrVzhX