Order a coffee!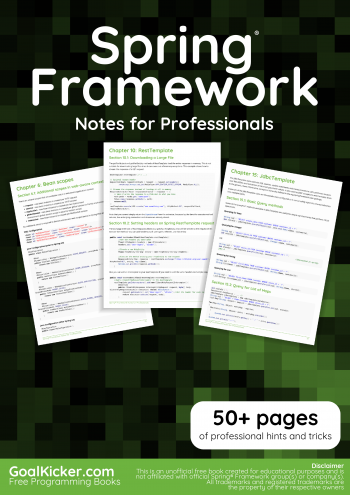 Spring® Framework Notes for Professionals book
If you found this free Spring® Framework book useful,
then please share it ❤😊
Chapters
Getting started with Spring Framework
Spring Core
Spring Expression Language (SpEL)
Obtaining a SqlRowSet from SimpleJdbcCall
Creating and using beans
Bean scopes
Conditional bean registration in Spring
Spring JSR 303 Bean Validation
ApplicationContext Configuration
RestTemplate
Task Execution and Scheduling
Spring Lazy Initialization
Property Source
Dependency Injection (DI) and Inversion of Control (IoC)
JdbcTemplate
SOAP WS Consumption
Spring profile
Understanding the dispatcher-servlet.xml
Example book pages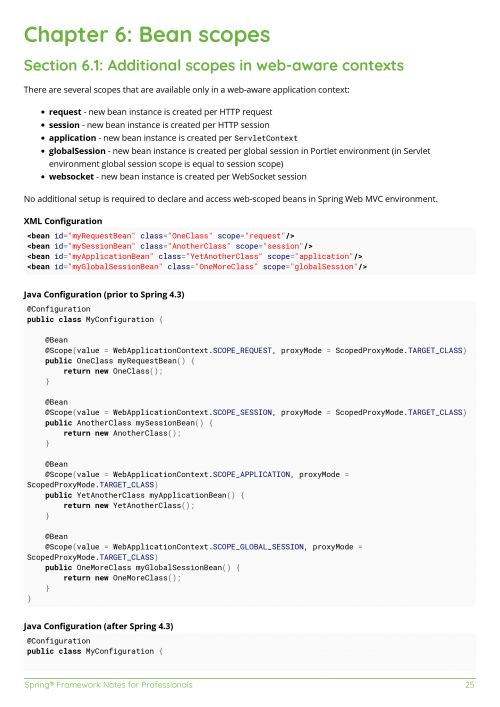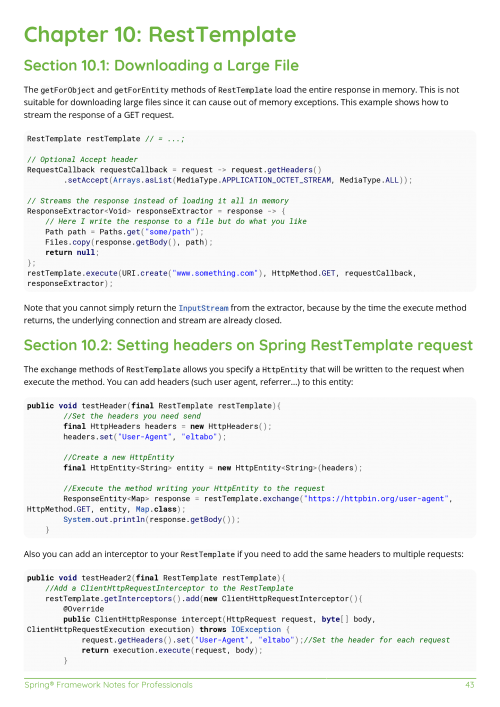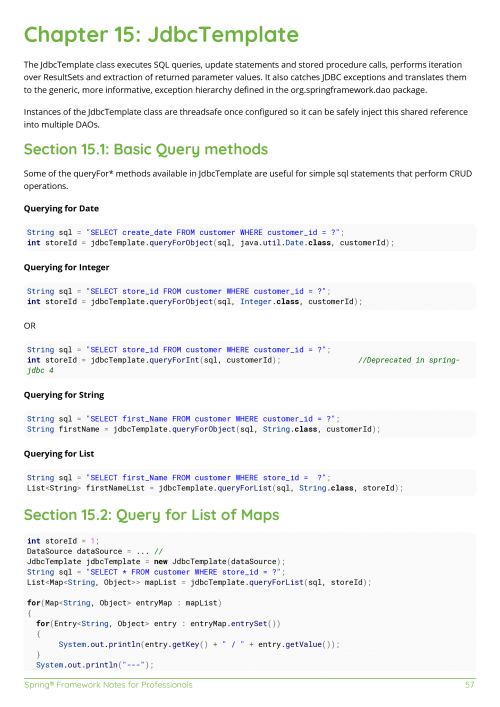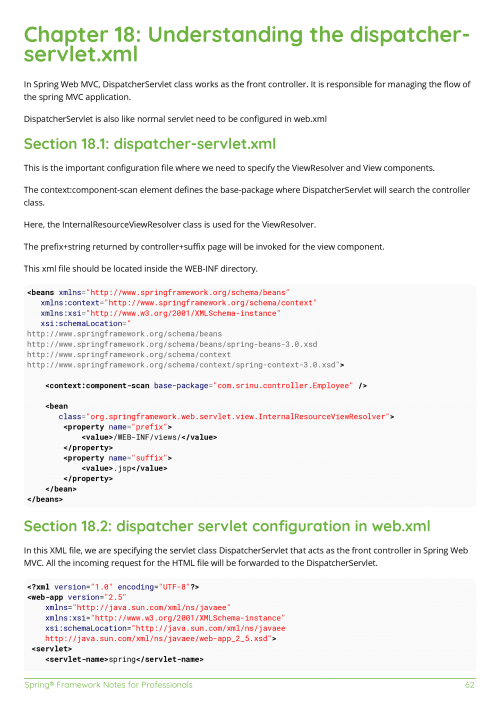 What people are saying about Notes for Professionals books
From time to time, one comes across a bundle that is worth exploring. Today, a series of books called Programming Notes for Professionals over at http://books.goalkicker.com/ Have fun exploring #freeBooks #technology #bundle
Thanks, worth a read!
A lot of effort went into this, I also took a look at the languages I'm familiar with. They even have screenshots of the results and provide an excellent way of showing exactly what you would input and see. I really appreciate the fact that they are pdf that you can save and don't have to rely on an internet connection.
Great collection. Thanks for making them available to the community.
This is really cool! Thanks a lot!
Really nice and condensed collection, thanks to all co-authors
The Spring® Framework Notes for Professionals book is compiled from Stack Overflow Documentation, the content is written by the beautiful people at Stack Overflow. Text content is released under Creative Commons BY-SA. See credits at the end of this book whom contributed to the various chapters. Images may be copyright of their respective owners unless otherwise specified
Book created for educational purposes and is not affiliated with Spring® Framework group(s), company(s) nor Stack Overflow. All trademarks belong to their respective company owners
68 pages, published on May 2018
To support continued development and improvements to this book, please consider a small bitcoin donation: 1H63m55bw6KDYUaKU1mYLGrzDf4wcrVzhX
Order a coffee!